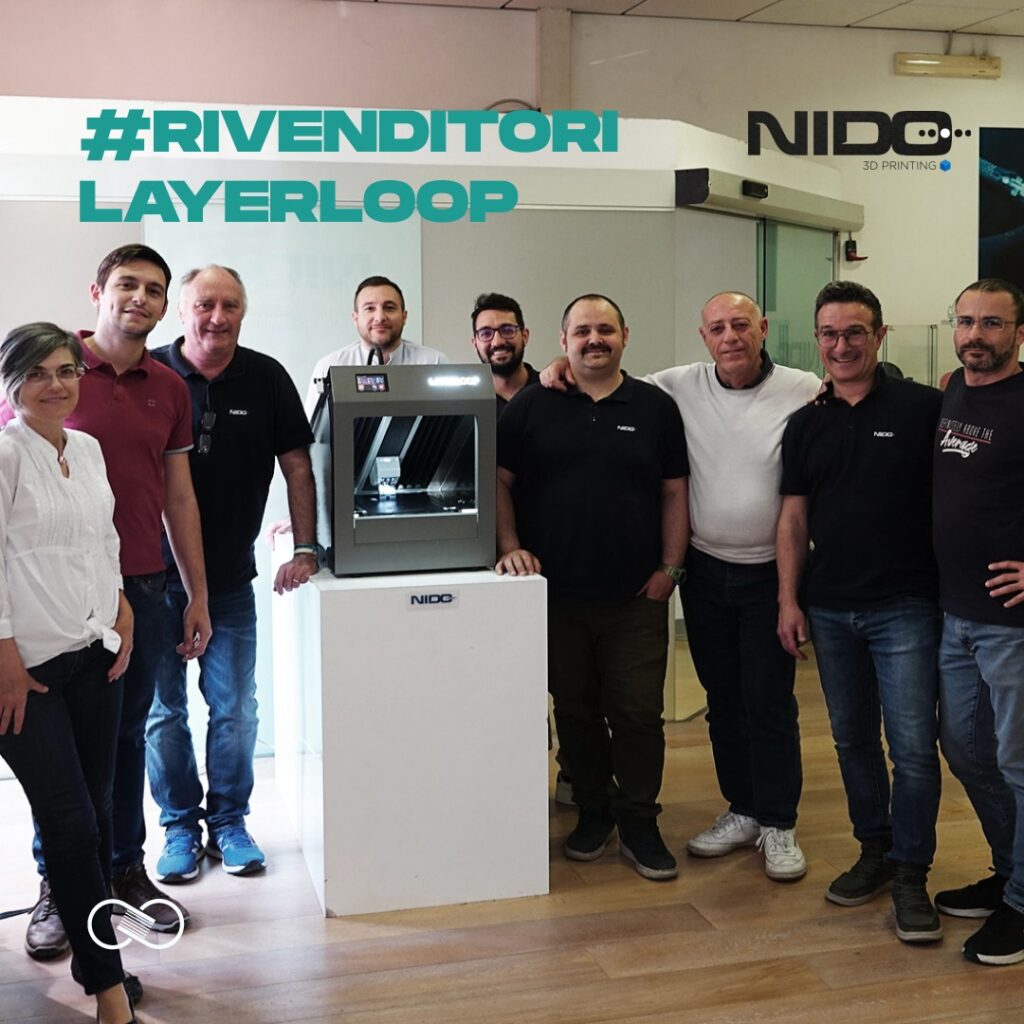 We are pleased to announce that a new reseller of the Layerloop 3D printer has joined the family. Nest 3D Printing, a 3D printing technology and consulting services provider with several offices in Italy and a main office in Rome, has become an authorised reseller of Layerloop, the world's first desktop 3D printer for industrial and mass production with a 30° tilted axis.  We had the opportunity to talk to the Nido team and ask them what made them decide to become a Layerloop dealer. 
<> says GIORGIO MESTICI Commercial Director Card ID Management & 3D Printing Division.
Additive manufacturing is becoming more and more important and more present in production stages than classic subtractive manufacturing. We therefore asked the Nido team in which areas they plan to use Layerloop technology.
<>

We are thrilled to have Nido 3D as our new authorised reseller and are confident that their experience and knowledge of the Italian market will lead to a greater spread of the Layerloop 3D printer in the country. 
Layerloop is a project Smart Lab 3D Industries & Finlogic SpA