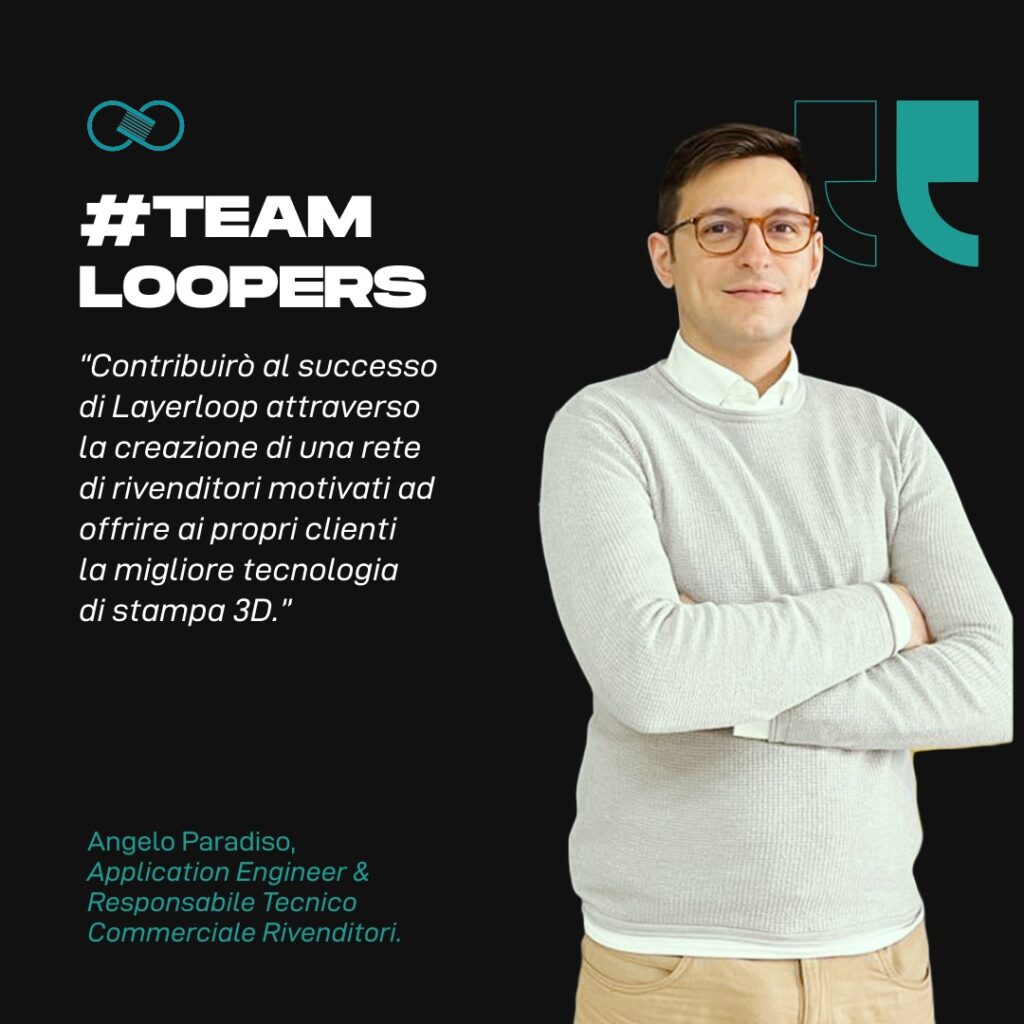 The Layerloop team continues to grow, thanks to the performance and prominence that the Layerloop Next 3D Printer has assumed in the additive manufacturing sector, opening up new perspectives and challenges in industrial production by means of 3D mass printing.
We therefore announce the arrival in the company of Angelo Paradiso, Application Engineer and Technical Sales Manager of the Layerloop resale channel. 
We wanted to ask him a few questions about his choice to work at Layerloop and his goals for the future.
Why did you choose to join Layerloop?
 I chose to join Layerloop to embrace an ambitious project of developing a different technology from what we are used to seeing in additive manufacturing. I am convinced that Layerloop is the right company for me, as it allows me to be part of a highly specialised and innovative team, thus opening the door to new uses of 3D printing in a wide variety of industries'.
How do you feel about your first weeks in the company?
My first weeks at the company have been exciting. I have had the opportunity to work with a group of highly qualified and motivated colleagues, who share my passion for technology and innovation. The working environment is young and highly technical, and I feel very motivated and stimulated.
What goals do you want to achieve with the collaboration with Layerloop?
My main objective is to grow Layerloop at a widespread level in the Italian and European market. I want to contribute to the company's success by creating a network of reliable and motivated resellers who can offer their customers the best 3D printing technology in the world.
The arrival of Angelo Paradiso in Layerloop is an important addition to the team of professionals working to provide the best 3D printing solutions for industrial production. We are confident that his experience and passion for 3D technology will bring great benefits to the company and its customers.
Layerloop Next is a project of Smart Lab Industrie 3D & Finlogic SpA