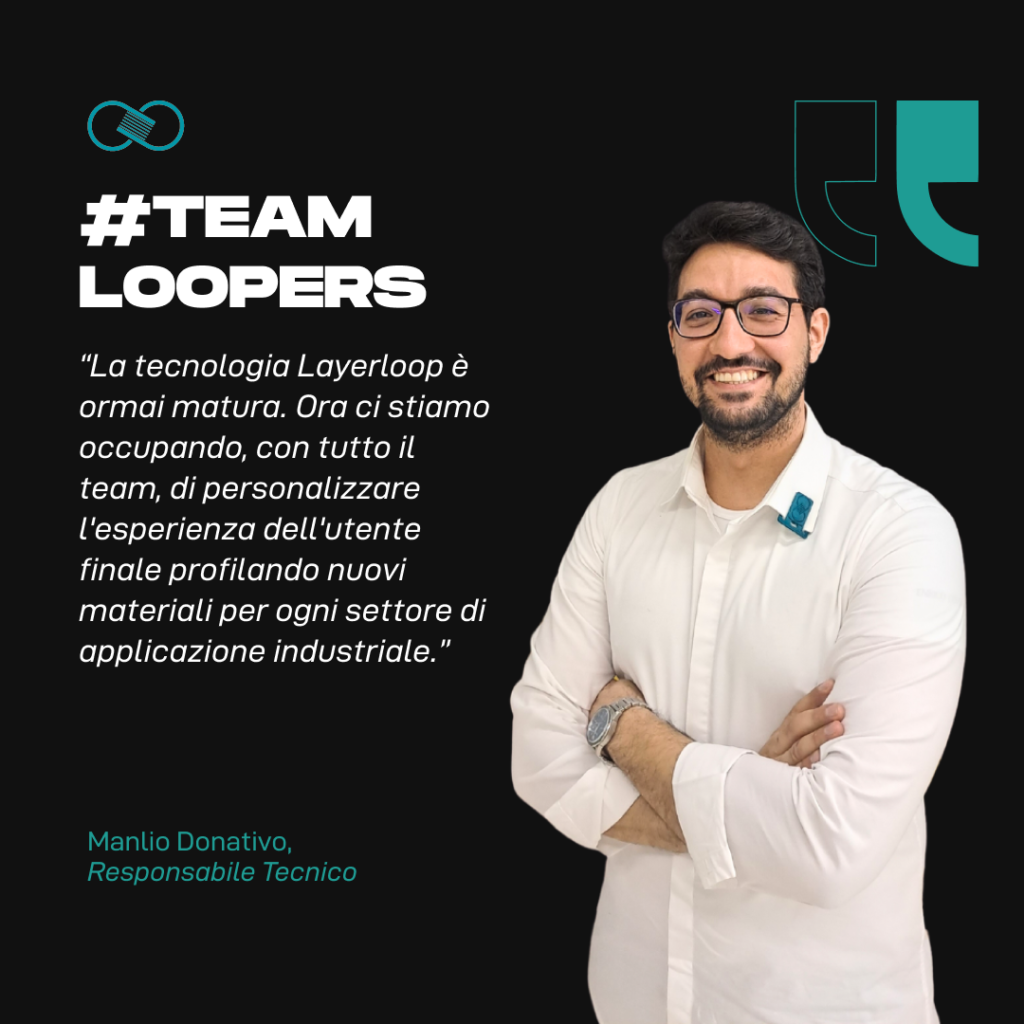 The Layerloop project was launched four years ago by Smart Lab 3D Industrieswith the aim of developing a desktop 3D printer for industrial production using a special 30° axis printing technology.
We had the pleasure of interviewing Manlio Donativo, Technical Manager of the project, who provided us with interesting information on its development and future prospects.
How has it been to devote yourself to such an ambitious project since its inception and what have been the critical issues?
Over the almost four years that I have been working on the Layerloop project, my interest and motivation in the technology we have developed has grown steadily in parallel with its development. Thanks to the commitment of a cohesive and diverse team, we have been able to overcome the challenges that have arisen along the way without any particular difficulties. Our technology has reached such a level of maturity that it has achieved great success in the market.
What will be new and how has Layerloop technology developed over the years?
Our technology has reached a level of maturity that does not require any particular implementation. What we are currently striving to do, together with the entire team, is to customise the end-user experience by profiling new materials suitable for each industrial application sector.
What are your next goals within the Layerloop staff?
My future commitment is to provide my expertise and availability to support anyone who chooses to join the Layerloop project.
Layerloop represents a successful example of technological innovation and passion for research and development. Thanks to the work of the team and the dedication of people like Manlio, Layerloop has reached a level of excellence that makes it a major player in the 3D printer market for industrial production.
Layerloop is a project of Smart lab Industrie 3D & Finlogic SpA